I have a private coaching program called Confident Copywriting and I love to promote members who are killing it as copywriters.
Introducing: Stephanie Tilton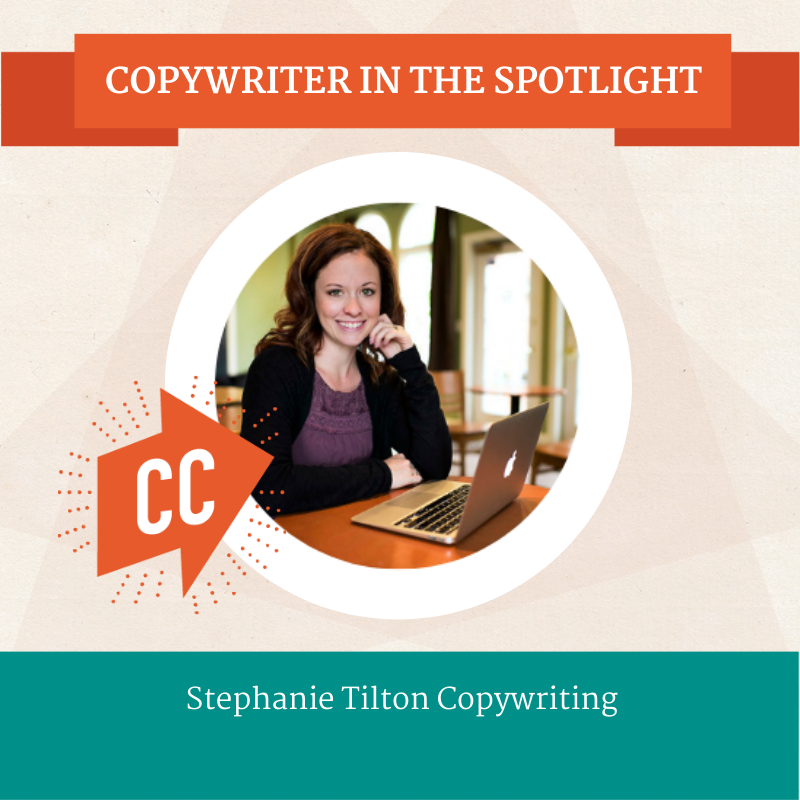 Stephanie is a launch copywriter who loves working with female business owners who sell courses or services online.
Her specialties include sales pages and email sequences and she's helped clients increase their email subscribers by 250%, sell out courses. Beyond those impressive results, she's helped them reignite their passion and excitement about promoting their paid offers.
Stephanie says,
One of the things I'm most passionate about is making a positive impact in the lives of others. I love being a copywriter because I can use the power of persuasion through words to help my clients sell more - which means they get to help more people in the process.
As an active member of my private coaching group,
Confident Copywriting
, Stephanie is strong on process and exceptional delivery.
If you want to ... sound like you, but actually sell stuff.
If you want your ... customers to understand what you're selling, and actually buy it!
You want to ... STAND OUT - No more doing what everyone else does.
You won't regret it!